Pay your people in just four steps
Confidently manage your payroll with a simple, reliable and flexible online payroll system; no matter what your level of payroll experience.
1. Payments and deductions
Breeze through your pay run. Enter hourly pay or salaries and we'll handle the calculations.
2. Simple and flexible online solutions
Payroll helps you prevent errors and handle changes easily. Simply amend a previous pay run if you need to and we'll handle all the adjustments for you.
3. Real time calculations
Payslip values are always calculated "real-time", ensuring that you are always looking at the "final" correct value.
4. Simple and easy payroll
We're always on hand with phone and email support. Our experts are ready to help – any time of the day or night.
Run payroll with confidence
Get accurate, compliant payslips each pay period in just a few clicks. Absence, attachments, bonuses, expenses, holiday pay, hourly payments, National Insurance, overtime, pensions, salaries, student loans – now you can do it all.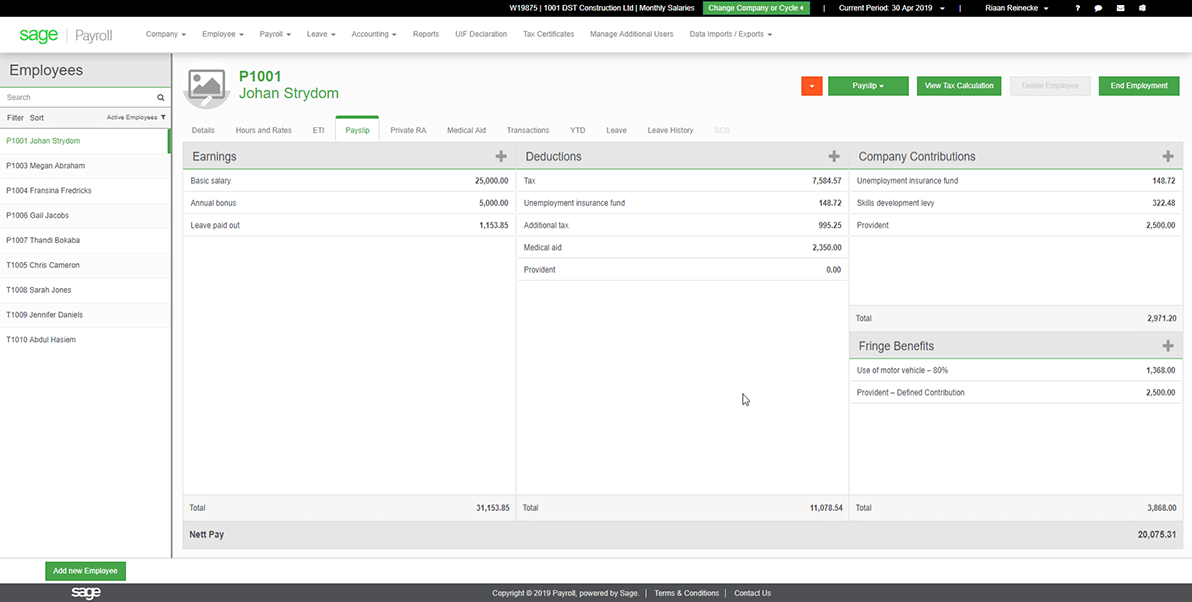 Contact us to subscribe now!